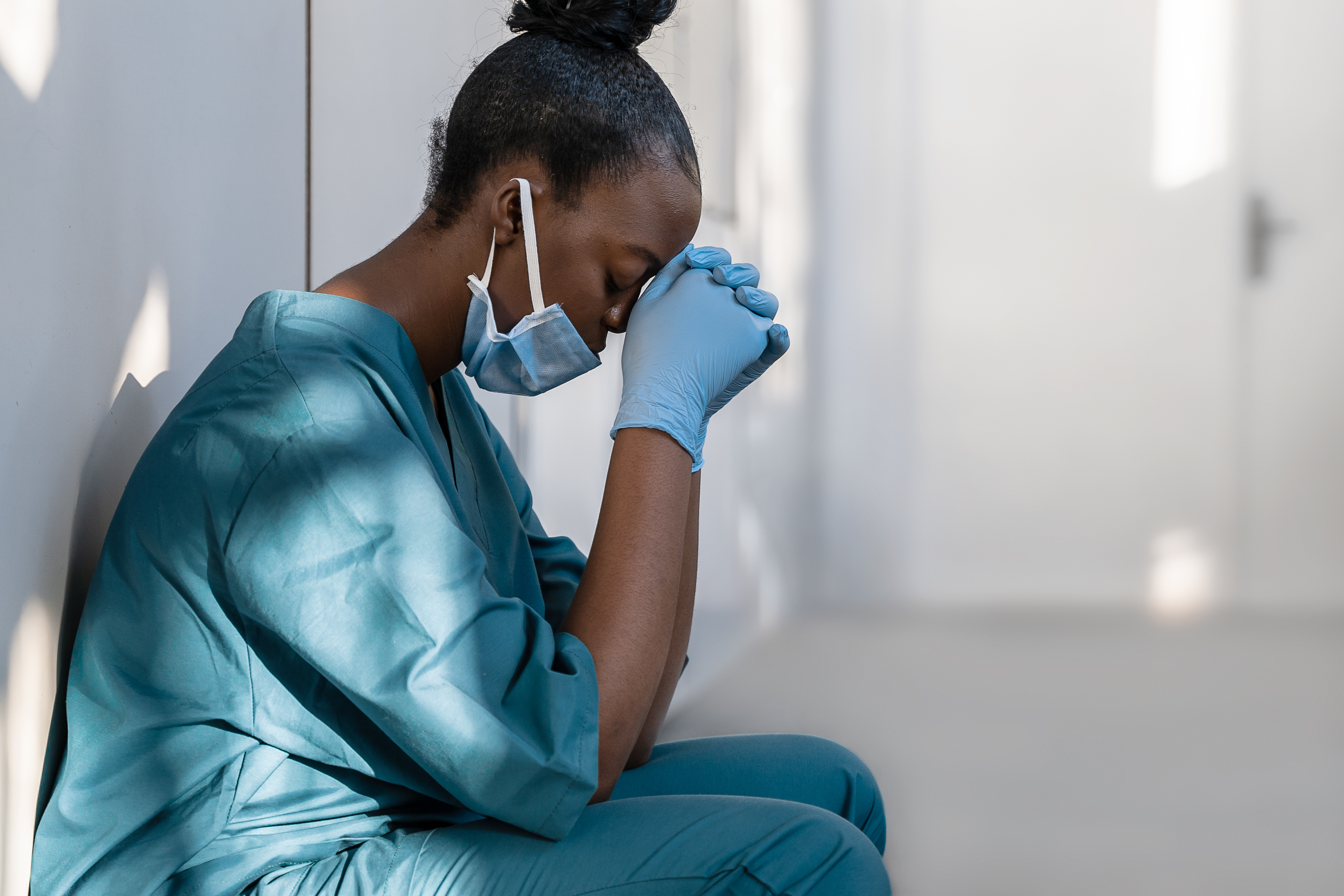 We've just gone through three of the toughest years of healthcare, with no end in sight...


How are you?
History of Present Illness
You are silently suffering from burnout​​





You have lost purpose and fulfillment in your work





You contemplate leaving healthcare altogether
Symptoms include:
Physical,
Mental,
Emotional
Exhaustion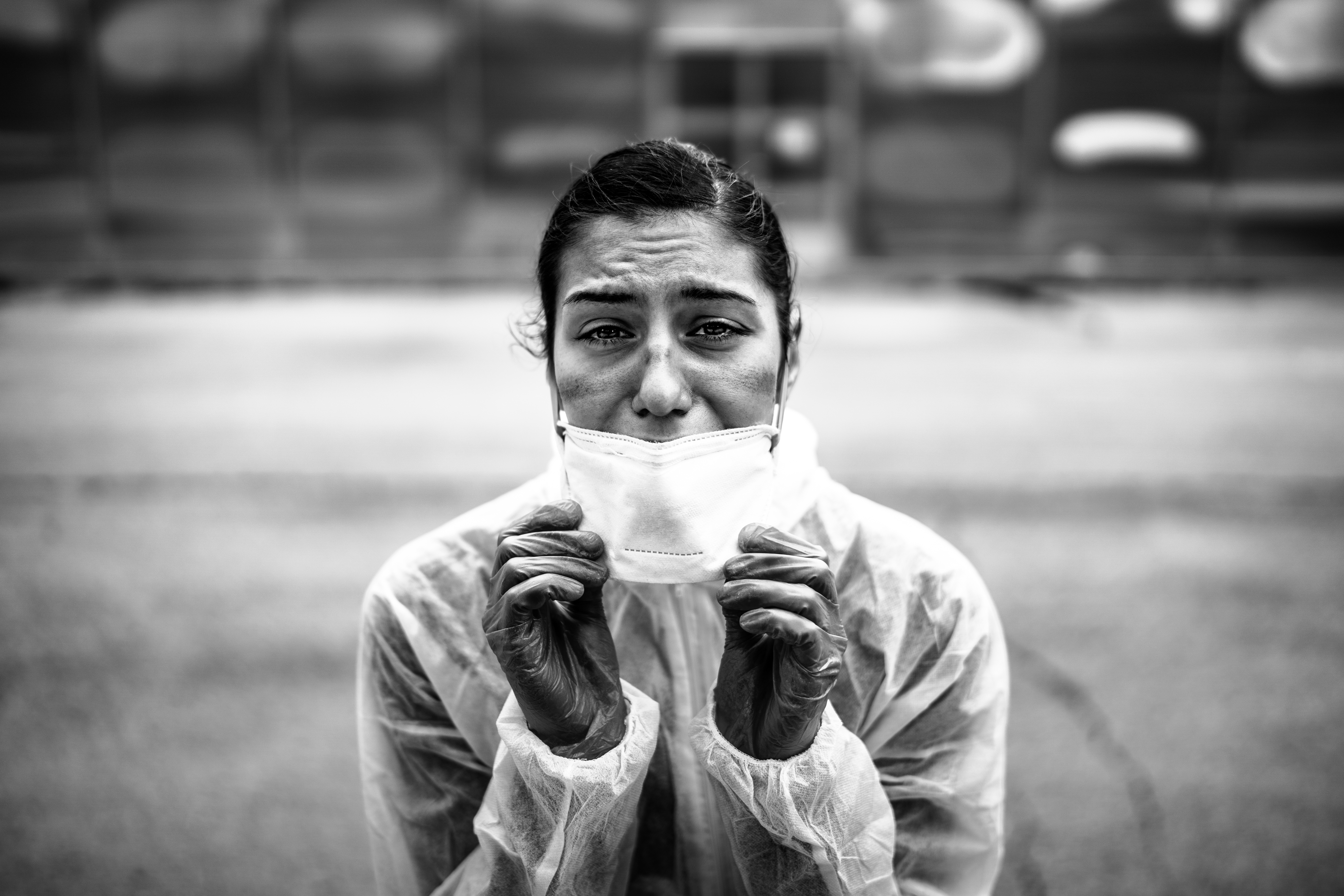 Causative Agents:
We are seeing 20+ patients a day and administration wants us to see more.
We work over 40 hours a week, just trying to stay caught up with charting.
We struggle with work-life balance and feel guilty for not showing up for our families, or worse, ourselves.

The burnout is:
Starting to 

negatively affect your family
You become 

disengaged 

and 

detached

 from your loved ones
You feel guilty for 

not fully showing up

 for your family

You are sick and tired of the burnout!
You used to 

love being a nurse practitioner 

do but now dread going to work
You want to make a change but 

don't know where to start
You feel so 

alone

 with no where to turn for support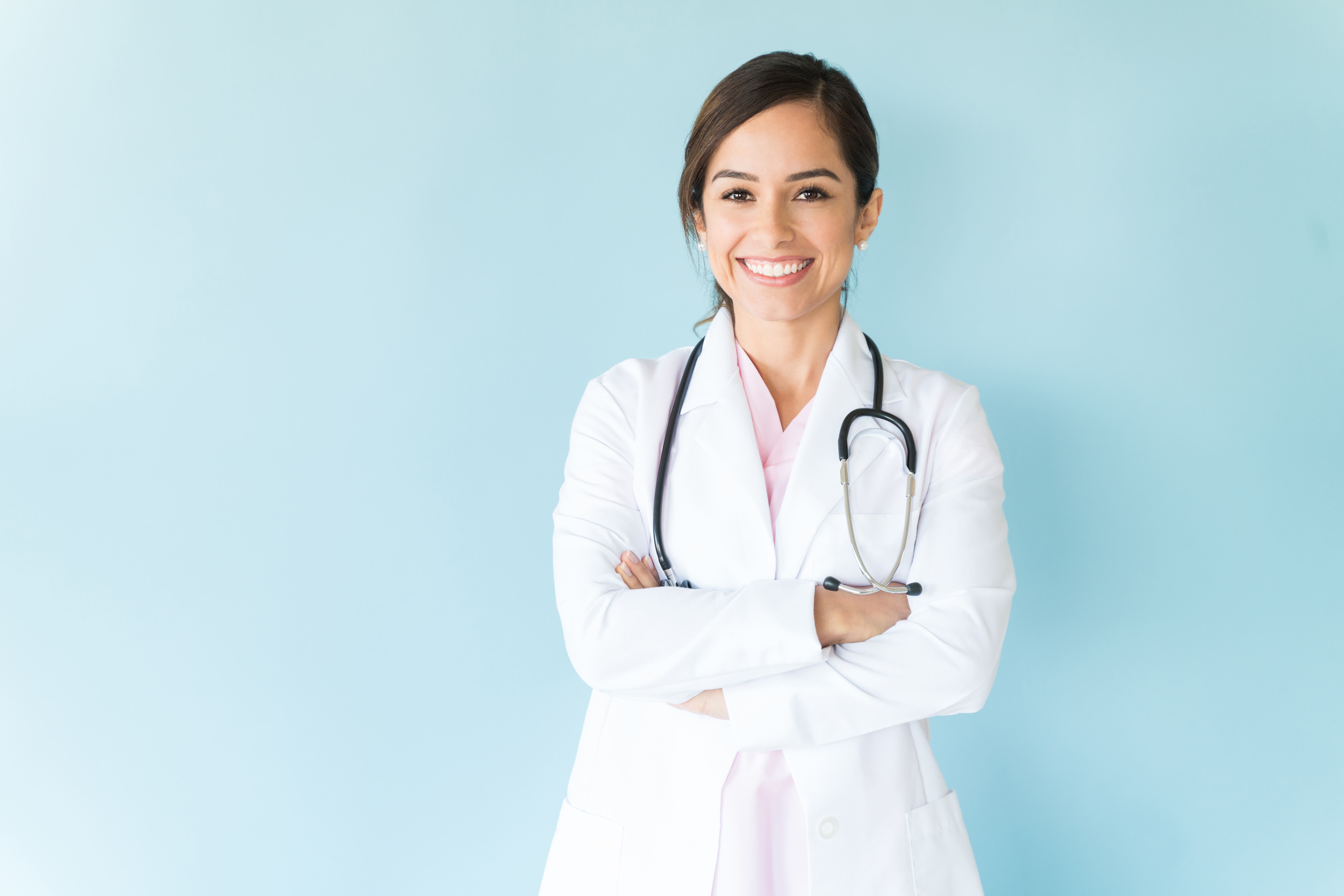 I see the stress.

I see the overwhelm.

I see the exhaustion.

I see the burnout.
But, I also see the possibilities.
I see an 

extraordinary 

nurse practitioner who truly wants things to be better.
I see a strong, confident NP who went into healthcare to 

make a difference in patients' lives. ​
I see a provider who has learned to 

take control of his/her life.
I see someone who once again 

finds their purpose 

in the healthcare field.
I see someone who spends 

more time 

with their families and 

less time 

consumed with work.

I can see past the burnout and know you can too.
Diagnoses:
-Nurse practitioner burnout

- Work-life imbalance

- Ready to leave healthcare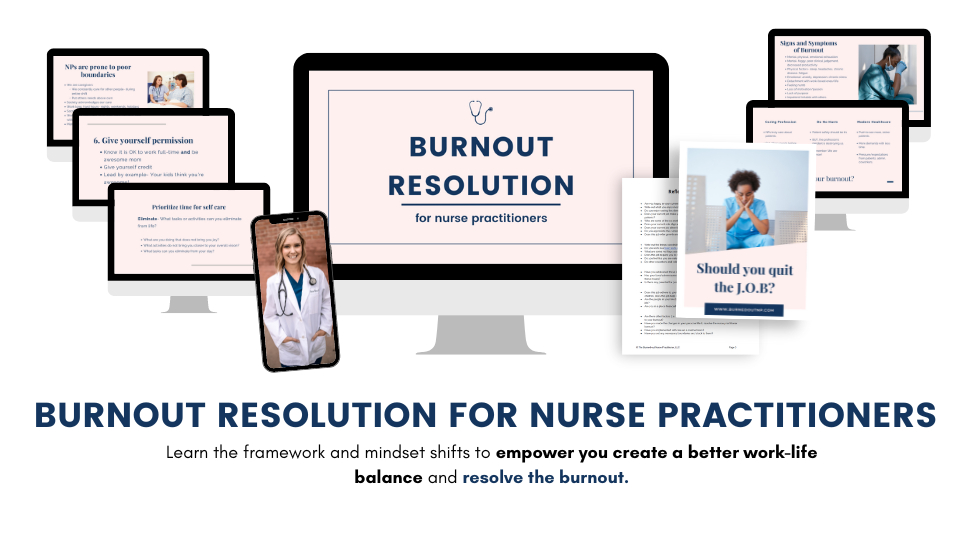 Rx:
Burnout Resolution for Nurse Practitioners
This course was designed with you, the busy, stressed-out, read-to-leave healthcare, nurse practitioner.
You will learn the framework and mindset shifts to empower you create a better work-life balance and resolve the burnout.
Burnout Resolution for Nurse Practitioners is
This instant access, online, self-study course that will help you resolve the burnout.
Burnout Resolution for NPs will help you:
Prioritize what is important to you so you can do more of what you love.
Set work-place boundaries and deal with difficult administration, coworkers, patients.
Control the negative thoughts and feelings that are consuming your life!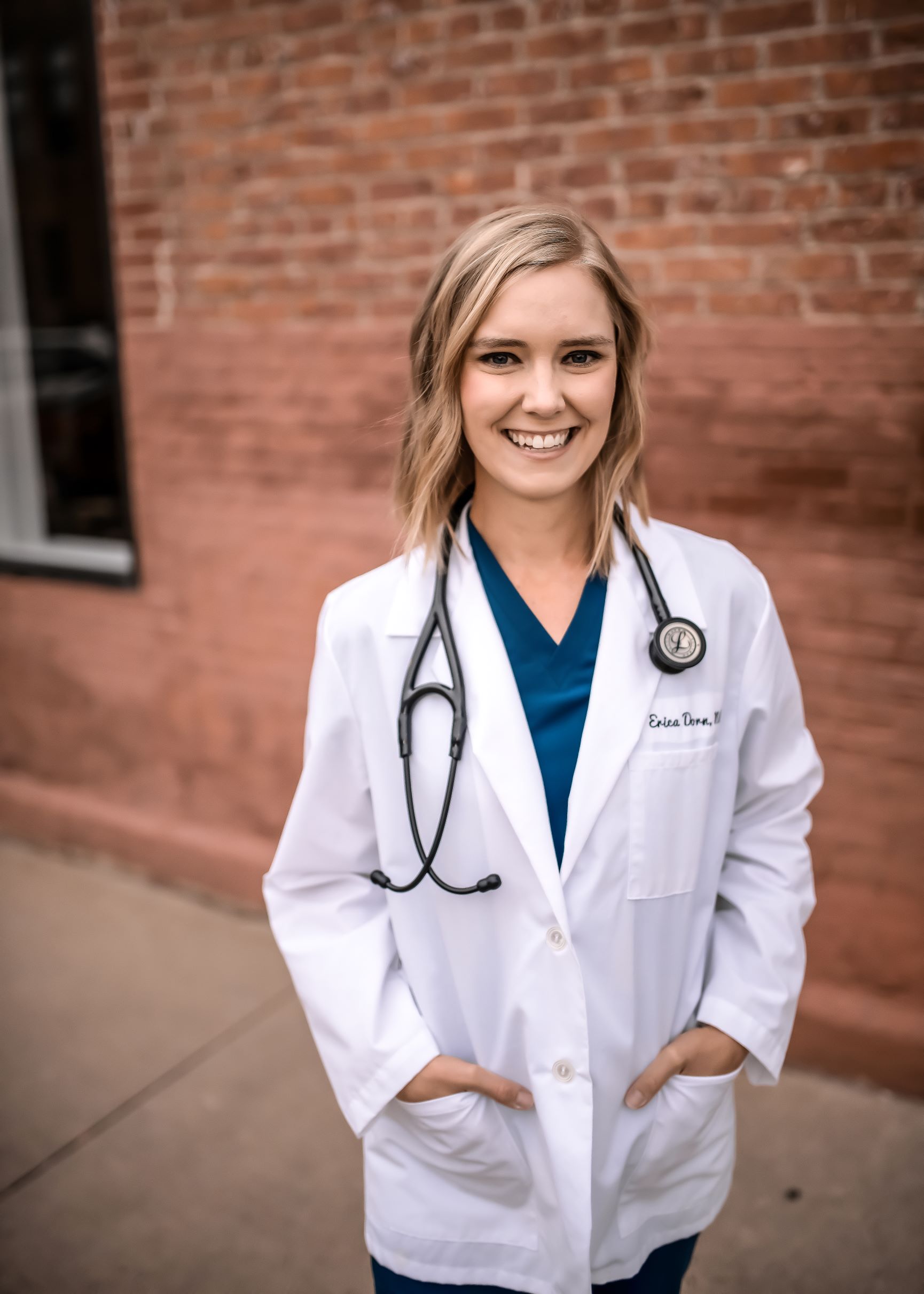 About The Burned-out Nurse Practitioner
I'm Erica D the NP

I am a formerly burned-out family nurse practitioner, burnout coach, and creator of The Burned-out Nurse Practitioner.
I was there.
In 2015, I became burned-out from nursing. Working as a RN on a busy, acute care floor, I developed burnout symptoms including: mental, physical, emotional exhaustion.
I dreaded going to work and felt detached from my patients, my co-workers, my family, and even myself. I was completely burned-out and ready to leave healthcare.
Overtime, I learned to take control of my life. To set the boundaries. To do the self-care. To resolve the burnout.
I am now a family nurse practitioner at a critical access hospital. I created The Burned-out Nurse Practitioner to help overwhelmed NPs overcome the burnout, just like I did!
Burnout Resolution for Nurse Practitioners
Learn the framework and mindset shifts to empower you create a better work-life balance and resolve the burnout!
This online course includes video lessons (3.5 hours total).
Lessons include:

Introduction to Burnout Resolution
Video training discussing...
Signs and symptoms of nurse practitioner burnout

Learn why nurse practitioners are 

prone to burnout

Identify the 

causative agents

 that are contributing to your burnout

Discover 

why

 nurse practitioners should overcome burnout


The Balanced Work-Life Method: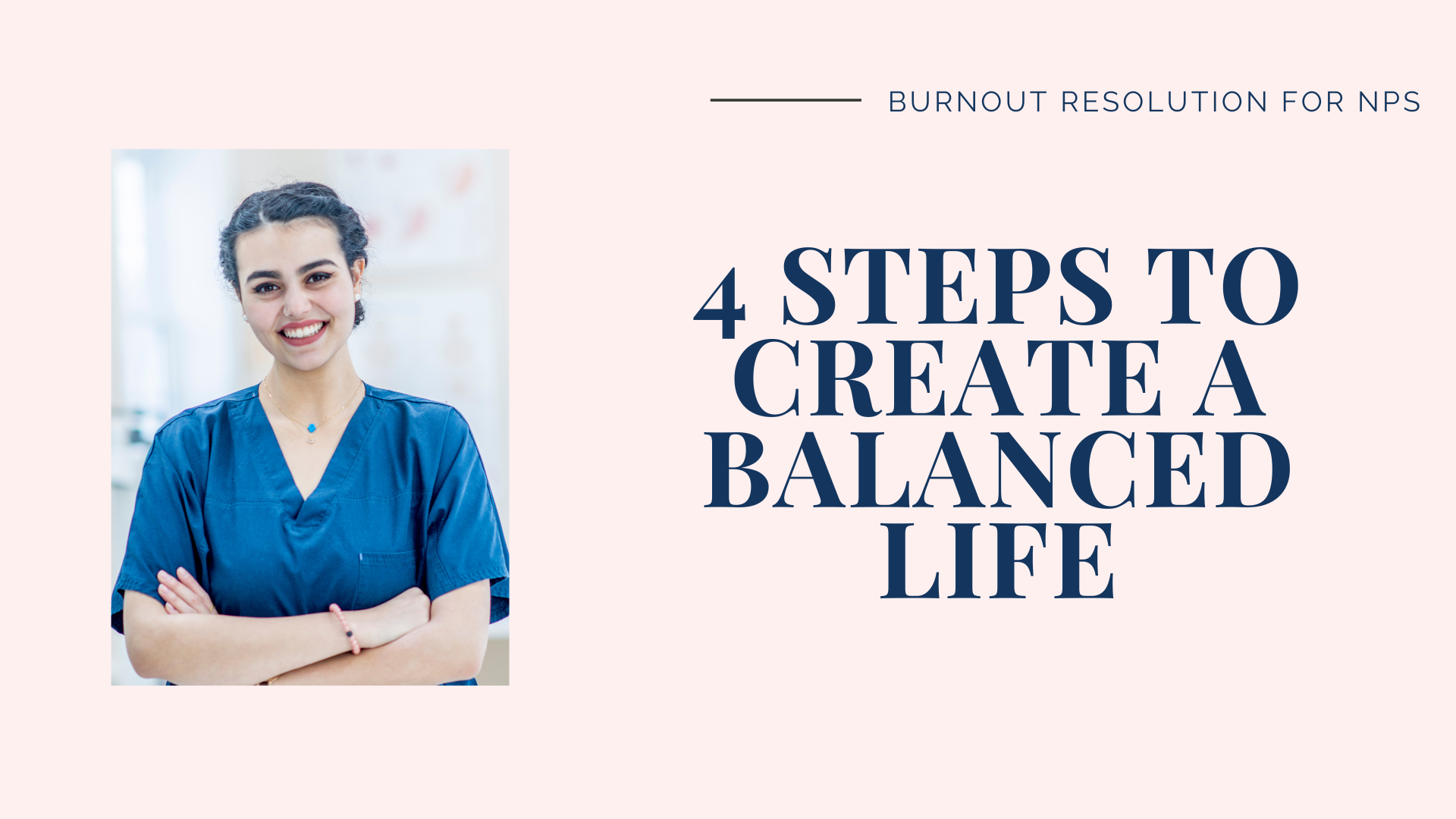 Balanced
Use the 4 Steps to a Balanced Life so you can create your overall life vision, set goals to keep you motivated, and create the action steps to get you to a more purposeful life.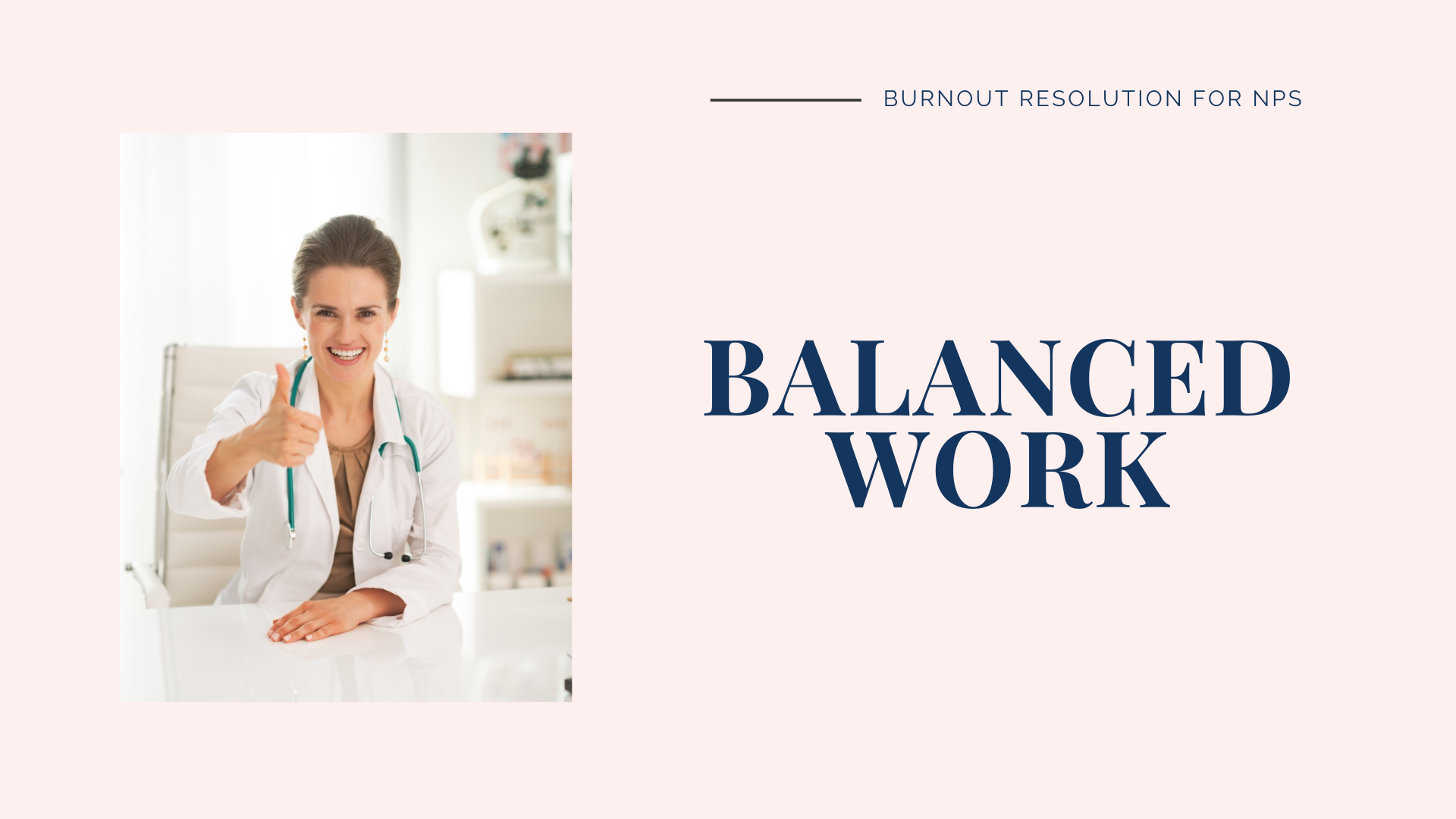 Learn how to over the barriers of a toxic work environment, lack of support, and difficult people. Discover the impact Second Victim Syndrome may have on you and learn to overcome.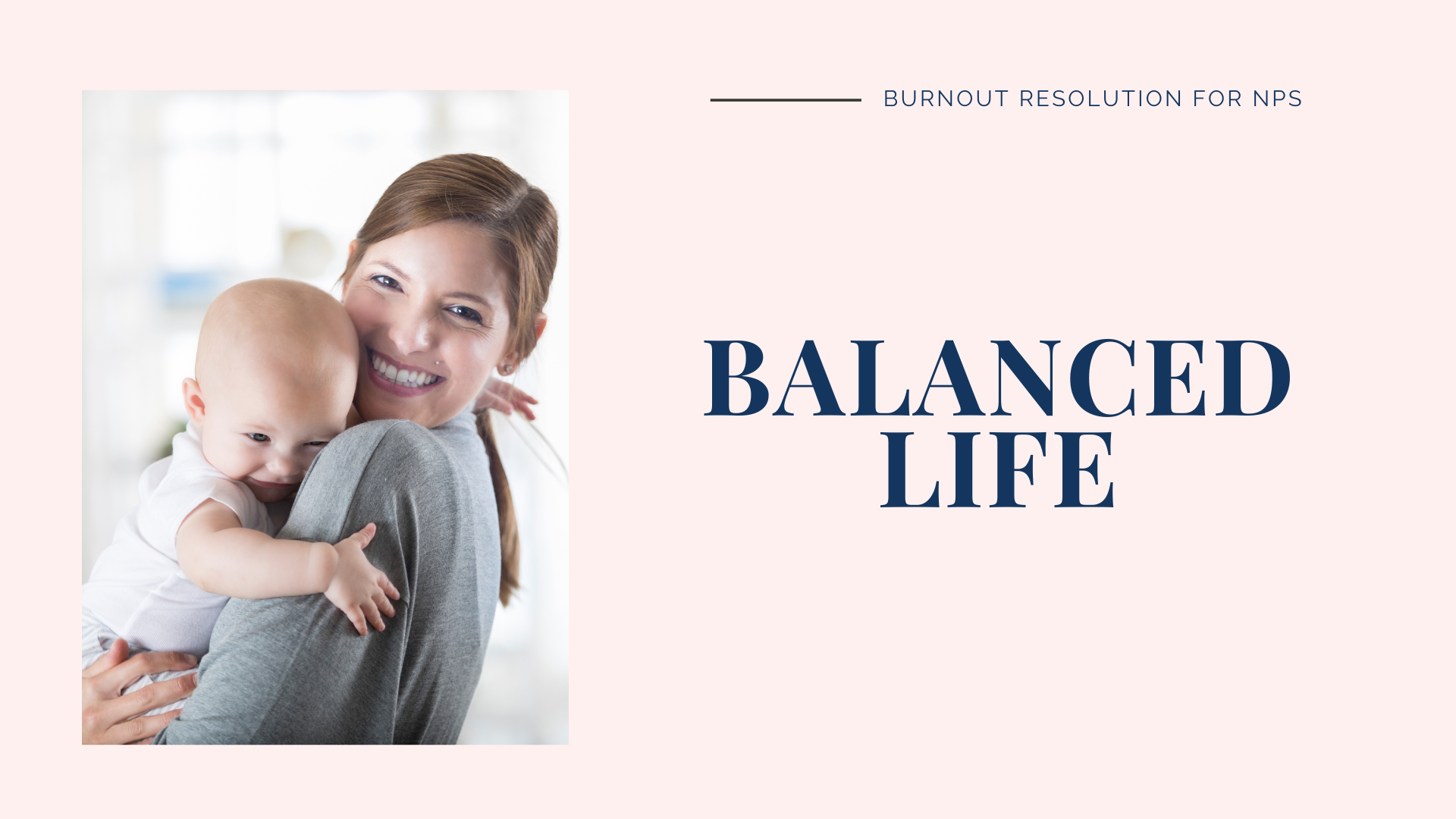 Learn why self-care is soooo important, discover the things that actually fill your cup, prioritize your time to spend how you want.


Additional lessons to help you get your life back include....

-Tips for Habit Formation
Establish the healthy habits (or remove bad habits) and make them stick.

-Utilizing Mindset Shifts
The motivation and inspiration to help shift your mindset and overcome nurse practitioner burnout.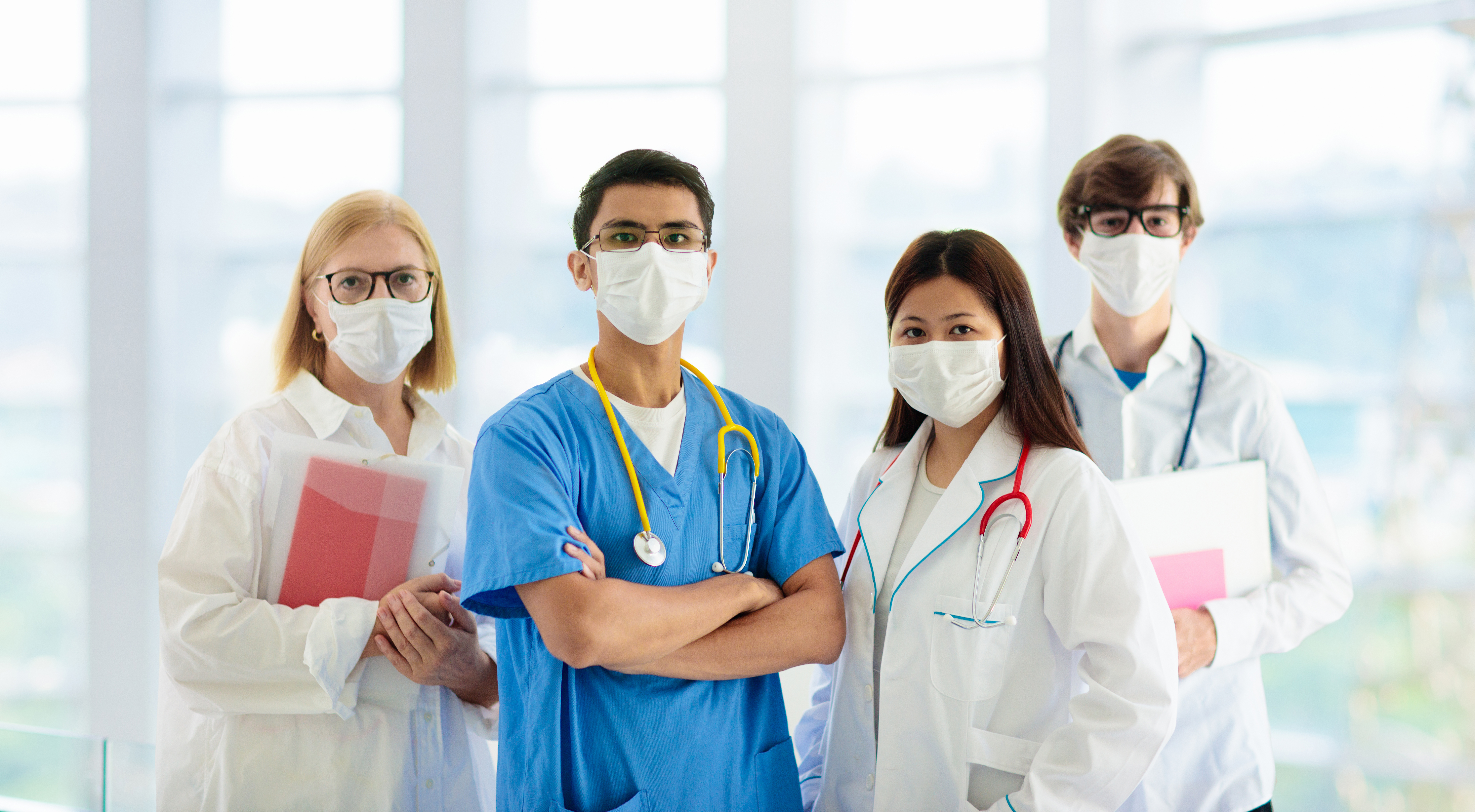 Plus.... The BONUSES!
Additional lessons include:
Setting Boundaries
Learn the signs you need to set boundaries and it is so important. Utilize the 5 A's to Set Boundaries

6 Tips to Mastering Mom Guilt
Learn to overcome the guilt of being a full-time working momma
Reflection questions to answer:
Should I quit the job that is burning me out?
Utilize these questions to reflect on your decision and determine what is right for you.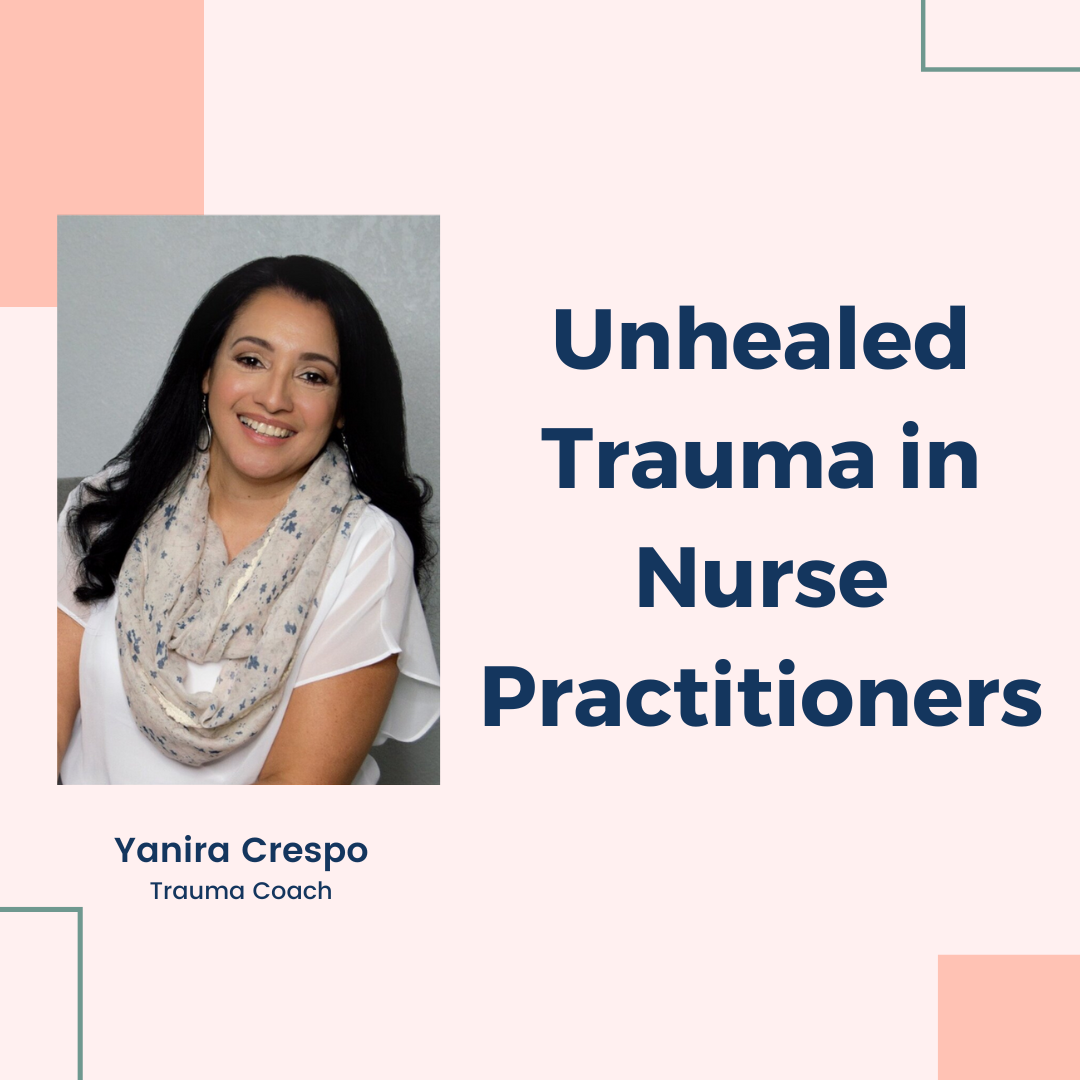 Unhealed Trauma in Nurse Practitioners
Yanira Crespo is a trauma informed coach and holistic practitioner who helps nurse practitioners with healing this past trauma.
In Burnout Resolution for Nurse Practitioners, Yanira teaches an exclusive 30 minute training discusses:
Negative aspects 

stemming from unhealed trauma

,

Benefits

 of processing the trauma,

A 

meditation to overcome the unhealed trauma.
Offering continuing education hours!
Burnout Resolution for Nurse Practitioners offers 4 CE hours!
This course is approved for continuing education hours through The Elite Nurse Practitioner. The Elite Nurse Practitioner is an accredited educator of nursing continuing education through the American Nurses Credentialing Center's Commission on Accreditation.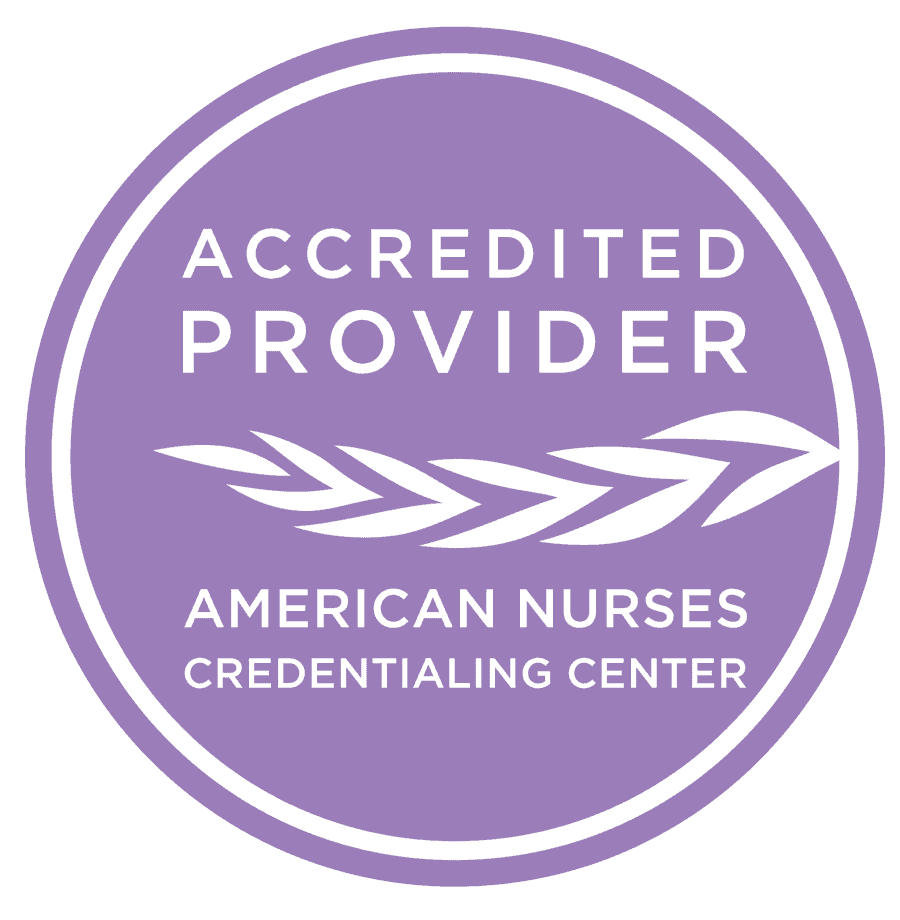 Burnout Resolution for Nurse Practitioners
Should you 
"take the plunge?"


"A few months ago, I was going through a lot in my life. I had 
no work-life balance
 and 
dreaded going to work everyday.
 I struggled with 
burnout
 and questioned my career choice
.
I finally 
took the plunge
 to reach out to Erica for help. She was nothing but 
amazing
. She listened to me and made me feel validated. Erica took the time to help me create an action plan and 
get myself out of the burnout
. Looking back now, 
I wish I would have reached out sooner!"
​
- Anna, a previously burned-out RN
Don't let the nurse practitioner burnout consume your life.


Chose to resolve with Burnout Resolution for Nurse Practitioners.